But the number of my post is not important. What is important is helping a brother out. My friend and teammate Jeff "Jebbagger" Bahnson is trying to get to Europe to race some cyclocross at the highest level of the sport. Why is that name familiar you might ask?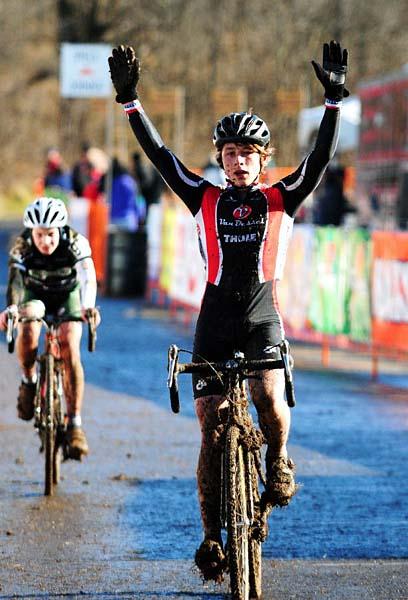 That's Jeb winning his 2nd National Cyclocross Champion title. That's right, his second title. So yeah, he's pretty talented, and is trying to see how he stacks up on the international scene. But, as you know getting to Europe is pricey, so he's looking for help to get there.
There are some sweet helmet cam videos from some of Jeff's recent races. And there's an option to donate to his race fund to get him to Europe to race with the big guns wearing the Stars and Bars. Just to sweeten the deal, Gore RideOn Cables has donated 5 sets of their
Professional System Derailleur Cables
that will go to some lucky winners who have given generously to Jeff's Euro-campaign! These are the cables the
Cannondale-Cyclocrossworld.com
riders are using to dominate races...