It's been a whirlwind week, dear Reader. A trade show and presentation for work brought me down to the dirty souf. Three days and two nights in New Orleans was plenty for me; Bourbon St. being a ridiculous (sausage) party even on a Wednesday night. The only good thing about a walk down the street of sin was (a) the fact that Hustler has, at a minimum, three money making establishments (none of which I explored), and (b) these guys: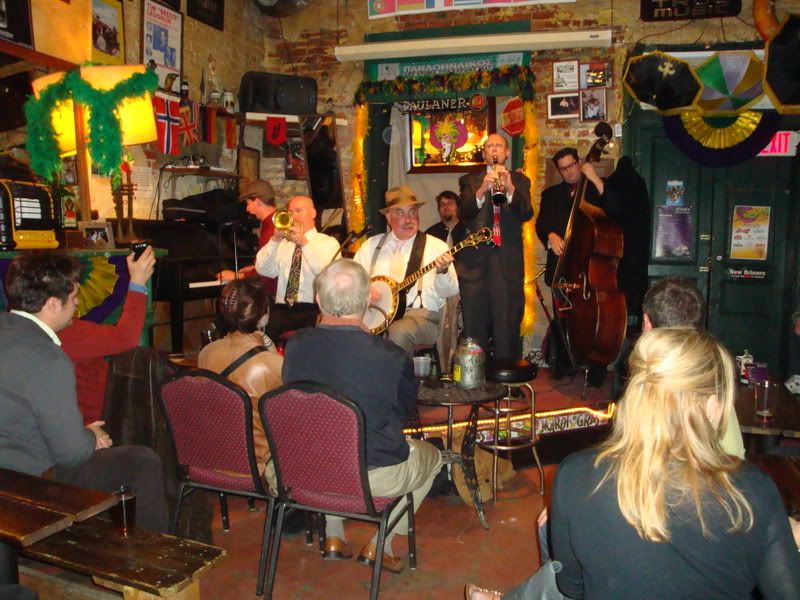 A quick acid test to see if a band on Bourbon St. is worth watching: (1) walk into bar, (2) stand around and watch band, (3) if bar employee hasn't forced you to buy a drink within 20 seconds, the band probably sucks. Here, I had a Warsteiner!
Returned to the
Center of the Universe
just in time for the weekend. The weather was fantastic, allowing for a 3-hour road ride with Faticus, Jan, Monkey, Rich, and
Zach's boys
- with Papa Smurf chasing us in his race car. Spent the last half of that ride taking turns with L-Web pushing the littlest guy up the hills - probably the best workout I've had on the bike this year. Between that and the trip to the climbing gym I built up a nice appetite for a few beer and this: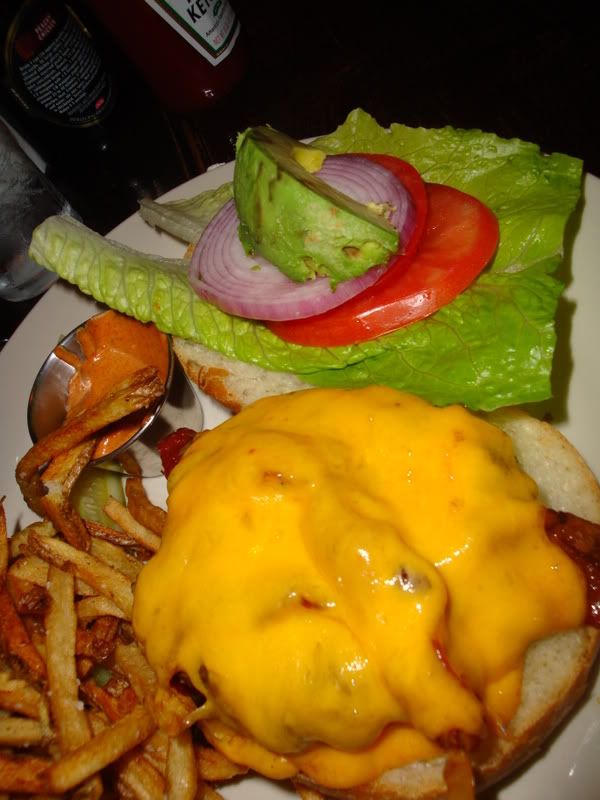 a proper bacon cheeseburger comes with 1/4 of an avocado.


Today, took the young'uns out for another long road ride. Another well-spent 3 hours, capped off with a meat and potatoes pizza at the Training Camp headquarters. While eating, I entertained myself by telling horrifying stories to the young up and comers about 5.25" floppy disks that could only hold 1/20th of an mp3. They honestly didn't believe they existed.

My productive afternoon was capped off with the most important part of this post: