A beautiful moment from Granogue, at least this lap it was a smile and not a middle finger.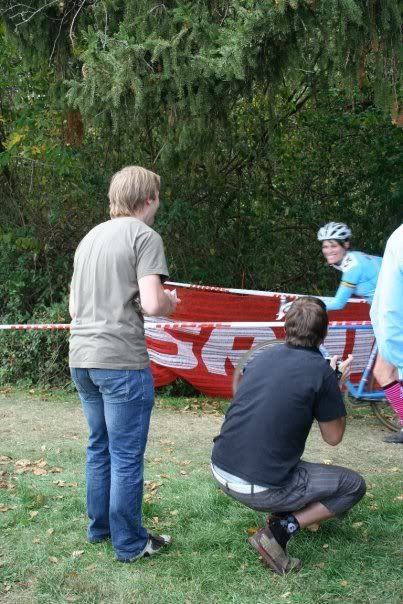 MegA hanging in there. Photo courtesy of Tough Cookie.
The next day at Wissahickon I think
JD
got me back for the above harassment of his
finer half
. He was on my like stink on a chamois - chopping me like a day old onion in every turn and generally working me over like a fine Asian masseuse. Good times.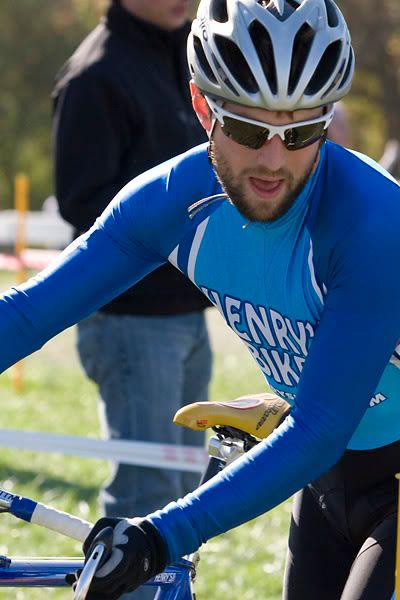 A mediocre performance on a mediocre bike. Photo courtesy of
dennisbike
.