As you may know, Dear Reader, my job allows me to dip my toes into the grungy edges of the bicycle industry without actually getting wet. This is advantageous in some ways - I get to go to interbike; but sucks in others - I have to work (almost) the whole time at interbike. Either way, it's fun to be around bikes.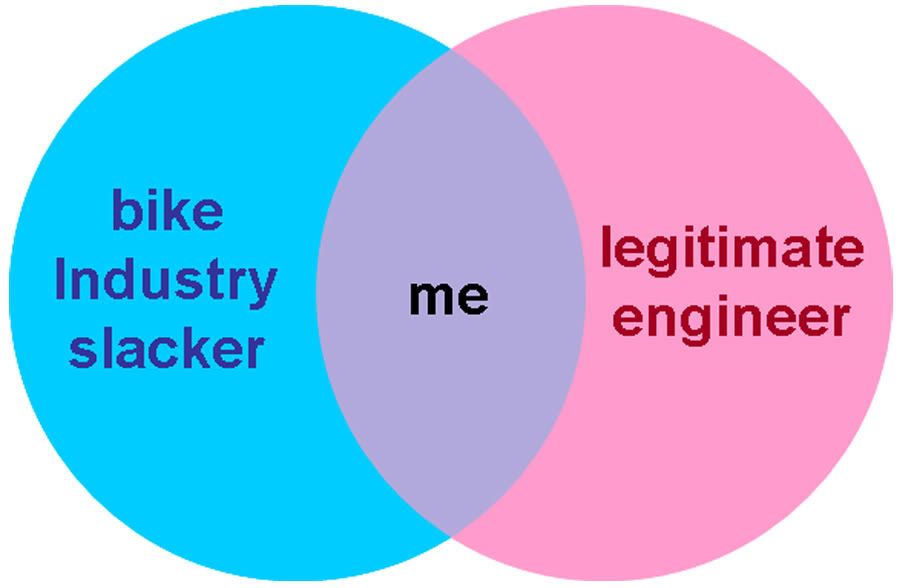 Last Sunday I headed out to the City of Sin to pay penance for my shitty performance at
Charm City Cross
. I hate Las Vegas. Yes, you can have fun, but for the most part I see Vegas as a gigantic scam designed to make idiots feel like they are getting something for their money. That being said, it is fun to act like a big man-child in the streets with little fear of reprimand from the man after one gets out of work. This was my intention.
So in the spirit of Venn Diagrams, here are the goods and the bads from my interbike 2008 experience:
bad:
5 days of trade show work (14 hours of being "ON" and smiling and standing and schlepping and wanting to punch every asshat looking to score free shit from your booth)
good:
getting a chance to sneak out and try to score free shit
bad:
the dust at outdoor demo
good:
getting a chance to ride for 2 hours at outdoor demo and borrowing a Spot Brand 29er singlespeed belt drive bike
bad:
breaking the belt on a Spot Brand 29er singlespeed belt drive bike while climbing a steep hill and tearing your jersey as you crash due to belt breakage and feeling like an asshole for ever
trusting Spot Brand
again (no they did NOT have a good explanation for failure)
good:
getting a free Dale's Pale Ale after crashing and hiding it in a coozie to drink while you work
bad:
working hungover
good:
drinking miller high life and offering dollar bill preems at cross vegas with
Nathan
good:
having my own big comfy bed at the end of the day
bad:
having a drunk sleepwalker nicknamed "Mancandy" climbing into my bed at 4 am
good:
getting George Hincapie's scrawl on my new copy of
Paris-Roubaix: A Journey Through Hell
and hearing first hand the story behind the picture
bad:
George Hincapie not answering Mark Cavendish's phone call so he could keep chatting with me, seriously, what a dick.
good:
Running into
Brent from TwinSix
who generally rocks and gave me his Miller High Life wrist band.
bad:
Seriously, Brent is cool shit and TwinSix makes some really nice stuff.
I can't say for sure if I'm looking forward to interbike next year. Hopefully, my product survives another year and I have the choice. Realistically, I'm sure I'll be somewhere in the middle on whether or not another trip is a good thing.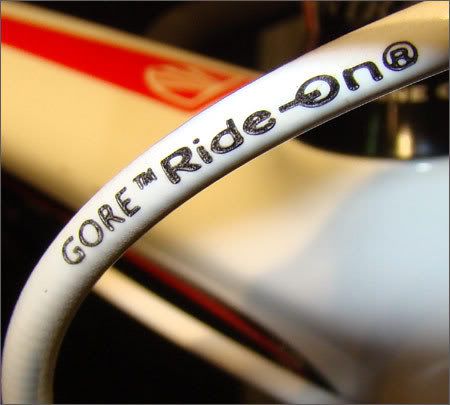 Picture from PezCyclingNews.com