Buddy met Floyd at the SM100
. Apparently Floyd was diggin' the officially licensed FZK shirt. I don't blame him. Perfect fraternity colors, ambitious styling, comfortable, yet flattering fit. It's probably my second favorite shirt in my arsenal (after Che Merckx).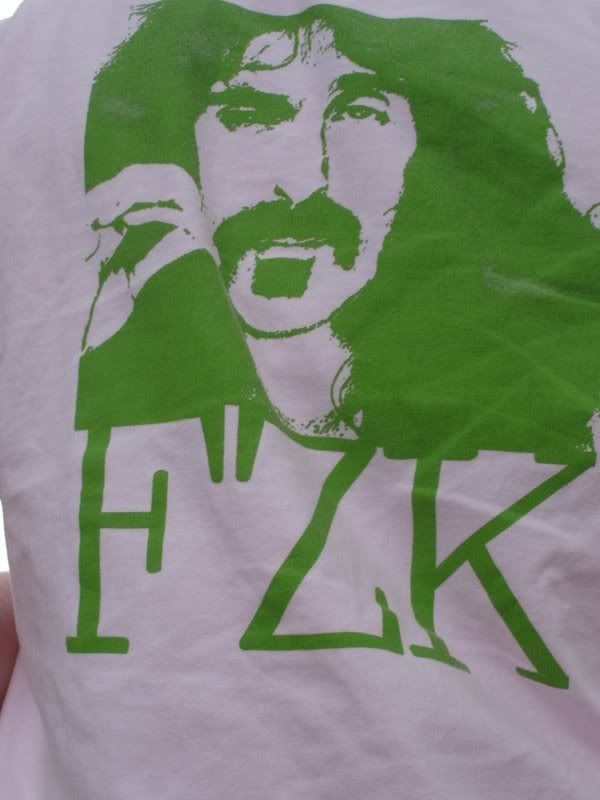 Frank Zappa Kappa: Official Sponsor of 2007 Granogue Cross
I think I'm going to get a second round of shirts made up, and I'll send one to Floyd. You should let me know if you really want one too. If you are FZK material, and you can learn the secret handshake, we'll welcome you to our Co-ed Service Organization.


Floyd Landis taking a picture of Buddy's FZK shirt (courtesy of
bikesandbeer
).
Perks of my job: going to bike trade shows. Last year I met Phil Liggett and Big George Hincapie. Both nice. Phil was hitting on every chick that had a pulse and was within arm's reach. I admire that.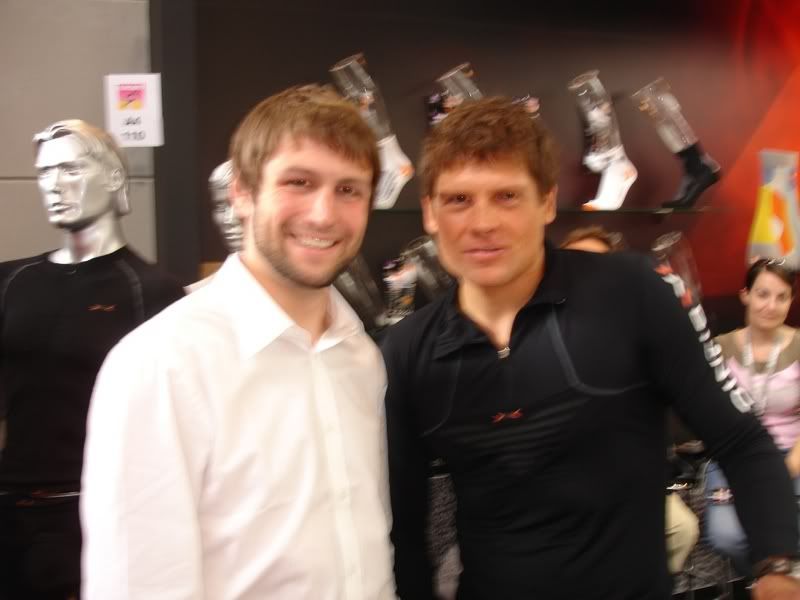 That's as big a smile as you will get out of a German.
Eurobike gave me the chance to meet Eddy and Jan. Both fat boys. As you can see, I'm no skinny fucker either. Sadly, they both won the Tour before fattening up... What does that mean for me?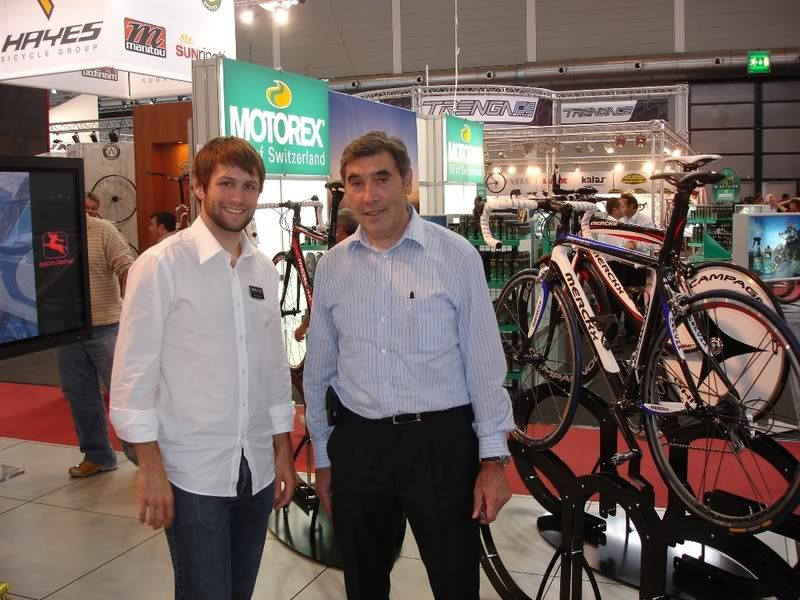 Dude, at least I'm still (slightly) skinnier than Eddy Merckx.
Off to Interbike in four days...