I look at this bike and all I see is
Cipollini in his naked-man skinsuit
.
Just dripping with class, style, speed.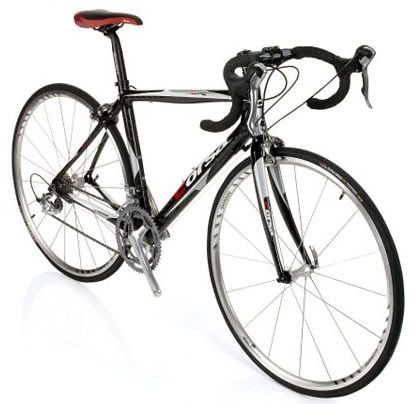 that's right. 2000 bucks. from Wal-Mart.
all Shimano (Japan) and cheap carbon (Taiwan). from the site (click
here
):
Carbon fiber absorbs road vibrations providing a smooth floating ride. At the same time, carbon fiber is a rigid material that maximizes the transfer of power from your pedaling to the wheels. This bike was assembled by the hands of skilled Italian mechanics to be tuned up and ready to ride right out of the box. We worked directly with the factory in Italy to offer you a premium ride at everyday low prices.
Walmart makes me proud to be an American.