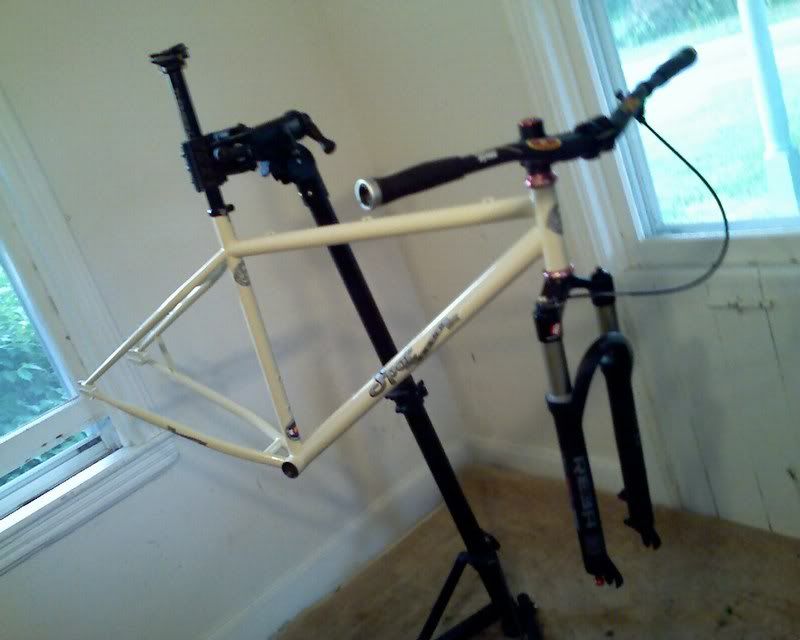 I am not motivated to ride anything while I stare at this incomplete piece of art. The theme is this: cream colored frame with black components.
pink king headset
black thomson elite seatpost
black thomson x4 stem
easton monkey lite xc lo-rise bars
ergon grips

rockshox reba 80mm fork
black white ind. 32t chainring on black white ind. cranks
19t white ind. freewheel
avid bb7 mech. disc brakes with pink cable housing

black white ind hubs with black spokes, black nipples, and black stan's arch 29er rims
panaracer rampage on the front, maxxis ignitor on the back

talk about the funk starting to lift... also, congrats to Blair Blair, who won the Red Ass 300 this weekend, and Zayne, for winning the Stoopid 50 SS as well. Much respect to everyone else who raced, finished, and is automatically harder than this barrel-assed-donut-munching-sissy.