The Spot is done... minus my rear wheel. Which is no longer a White Ind. hub. Had to go to a WTB LaserDisc Single Duty to get the right chainline with the ridiculous 127 mm bottom bracket required for the White Ind. cranks to clear the chainstays (sorry GearJunkie - the King was outta the price range).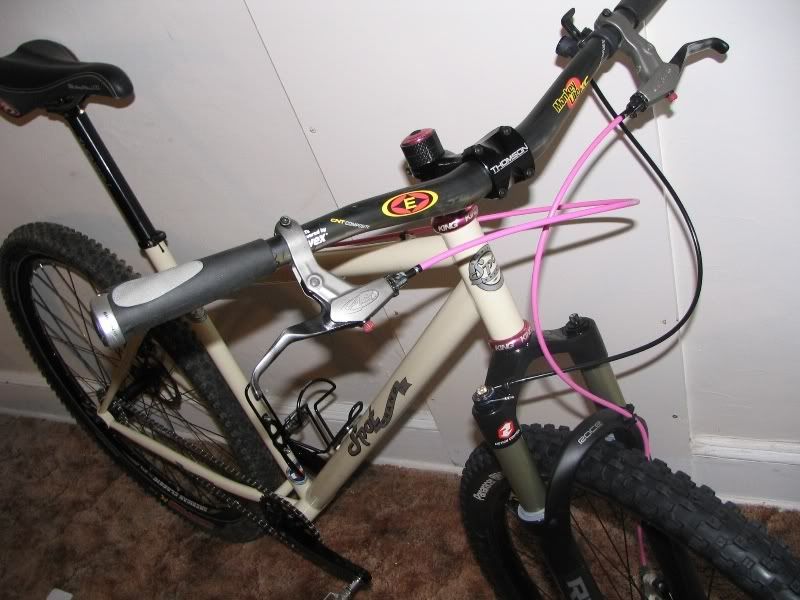 Rear wheel should be done next week, but in the meantime, Fitzy was kind enough to lend me his AmClassic 9er rear wheel. So I should be able to dial this honey in tomorrow and race it on Sunday.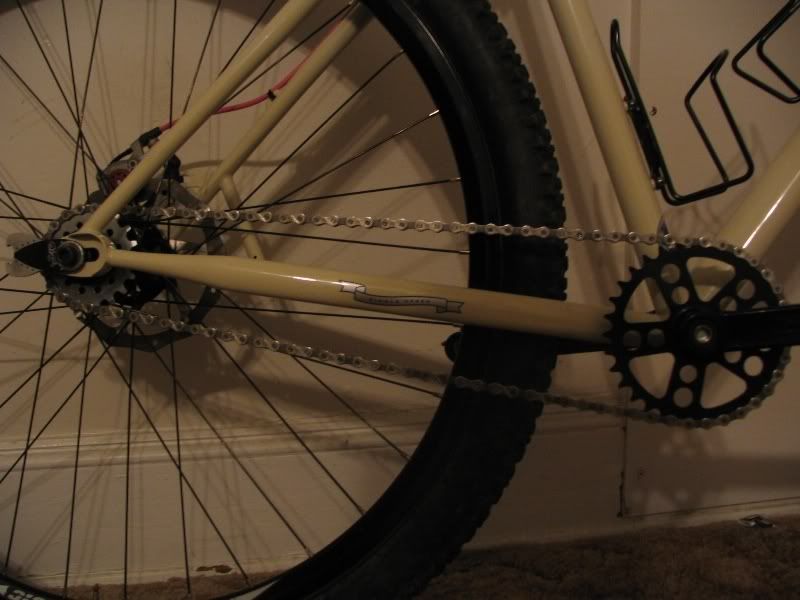 Got some shit up my sleeves for this weekend, none of it is related to actual racing of course. Maybe a little facial hair modification, maybe some super secret team uniforms for the brethren of Frank Zappa Kappa. The key is that I was feeling like superman last weekend, and I want that to happen this weekend too. So the plan for the week is this: do what I did last week: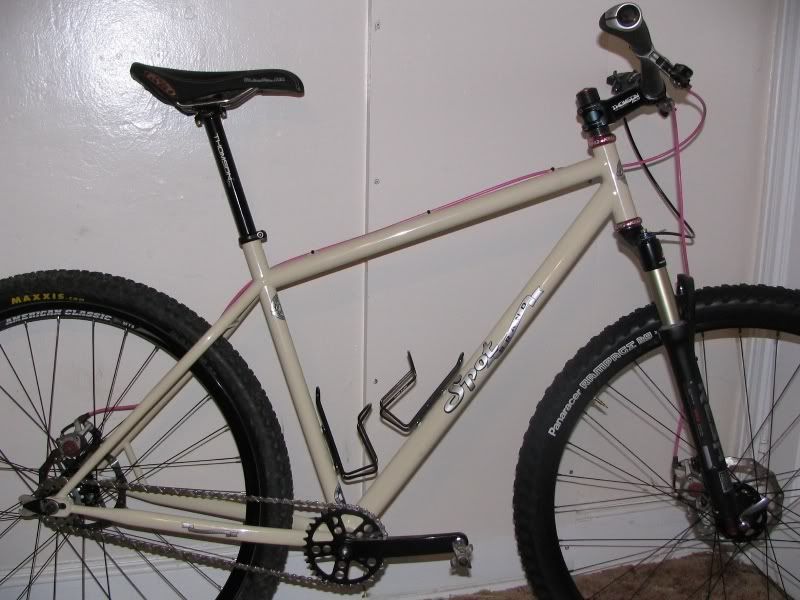 Ride a little, eat a lot, drink some alcohol (this is also in line with my training goals for SSWC 2007). Got things started nicely yesterday with some climbing followed by margaritas at Picnic (not Sante Fe grill - I refuse). I don't care what Slick Rick says, those bad boys are strong. Peaches agrees - you finish the first, order the second, and by the time it arrives, you realize your folly. Then tonight some eats, laughs, drinks, and the normal shit with Chunky Monkey, fatmarc, FFAmy, Jamie, E-town, and MegHan at the one and only Homegrown.
Fuck funks. Life is good.