Well, I shit myself today.
At the top of the boundary trail, I decided I'd head back to the car, so Buddy, Matt, Les, and I stopped for a nice beer. Sly Fox Pils. Hoppy, not too sweet. Just what the good lord intended in a canned beer.
Training for SSWC2007.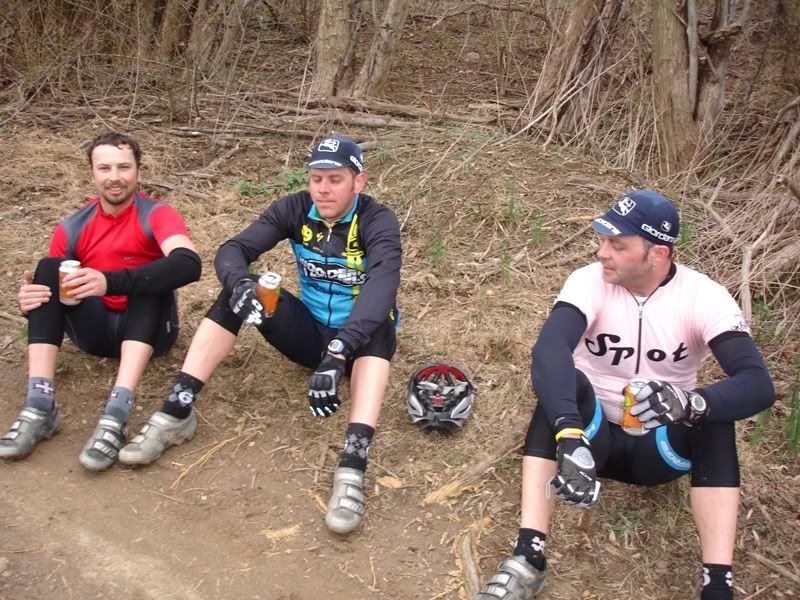 They also teach me how to drink.


I pulled off at the ranger station in White Clay, where I ran into FFA and her friend Ted. They tell me the rest of the extended crew, also out for their own romp in the woods, are all going to meet up for lunch. So Jan, E-town, FFA, Monkey, Fatmarc, and friend Ted all provided great company and room-clearing conversation while we schooled some burritos. All in all a great day.